Transport Case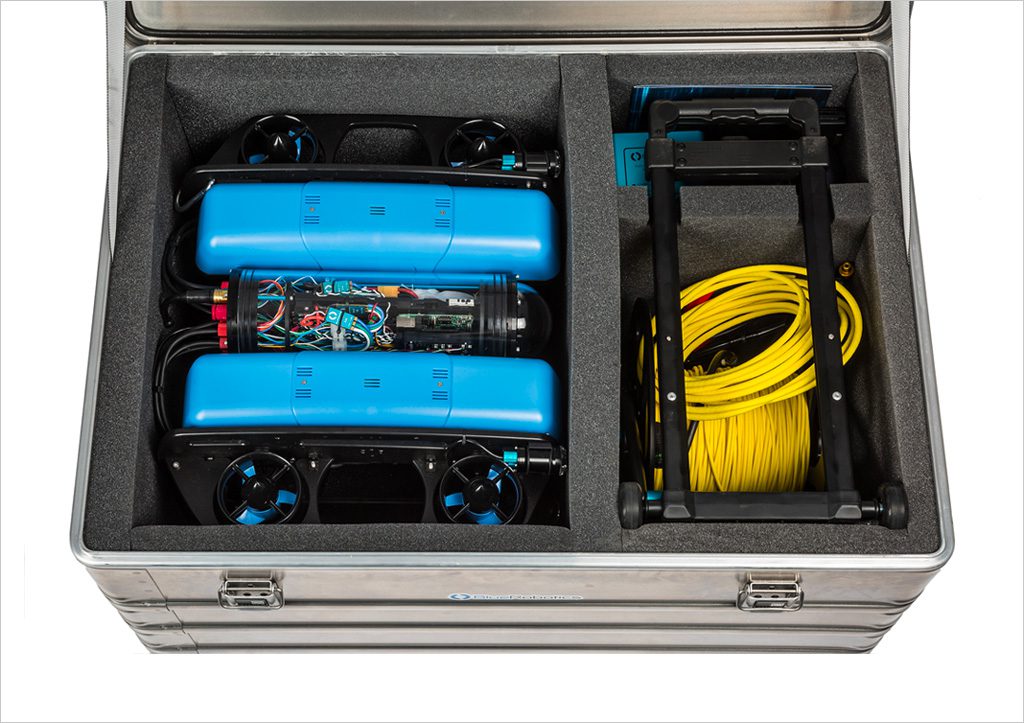 We offer the aluminum transport case in different sizes. The models of the manufacturer ZARGES are characterized by high quality and longevity. It is equipped with a removable roller system and can therefore be pulled comfortably like a travel suitcase.

The interior of the case is individually adapted to the configured system. A compartment for the vehicle (with or without Skid and Heavy Configuration Retrofit Kit), a compartment for batteries, one for computer and control unit, one for cable and possibly spool. All upholstered and shock-proof packed.

Importantly, every part of the system has its place and everything is at hand. Especially those who use the Blue ROV2 as a mobile system in different contexts and in different places, will appreciate this case.
Please contact us for further information.