Lithium-ion Battery (14.8V, 18Ah)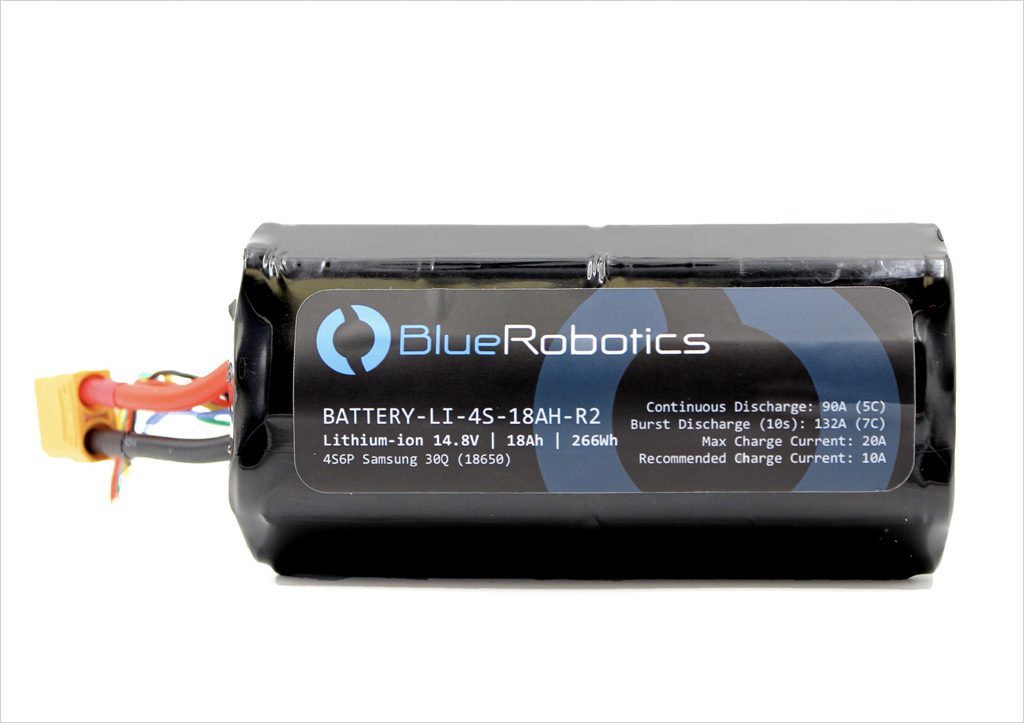 The Lithium-ion Battery (14.8V, 18Ah) is a high capacity custom battery pack made from high quality 18650 lithium-ion cells designed for use in the BlueROV2, and fits perfectly inside a 3″ Watertight Enclosure.

This 4S (14.8V) battery has a nominal capacity of 18.0Ah, plenty for up to 4 hours of continuous moderate use on the BlueROV2.

The lithium-ion cells the battery is comprised of have excellent performance characteristics, as well as a high tolerance for accidental mishandling.

The battery is CE (Conformité Européenne) approved, ROHS compliant, and UN38.3 certified. Certificates can be provided upon request.

This new R2 version now includes a built in thermistor for accurate temperature measurement, more information is available in the Technical Details. The especially high capacity of this battery means that is subject to more stringent shipping regulations than our other products.
Please contact us for further information.